Join us for a brief webinar as we give you an overview of your pension and how Metfriendly can help you throughout your career and beyond – after all we've been looking after Met officers since 1893.
We would normally be there to greet you in person during your first week but due to COVID-19 we are now doing so virtually!
You will watch a brief presentation from the Metfriendly Hendon Team and there will be time for Q&As as well.
The presentation will take about 30 mins and will help you settle in and find out about starting your Police pension, transferring existing pensions as well as information on Metfriendly products and services.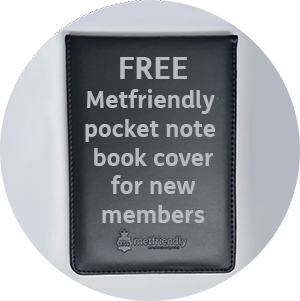 Simply enter your details below to register for the event and we'll send you a confirmation email. 
Anyone who successfully applies for one of our products is eligible to receive a free Metfriendly pocket note book cover. Please note there is no obligation to purchase products following the seminars.
Thanks
The Metfriendly Hendon Team
Bookings
Bookings are closed for this seminar.