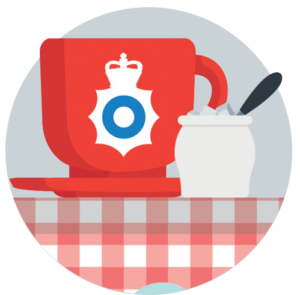 The Metfriendly Lump Sum ISA is a tax-efficient stocks and shares ISA with the potential to generate a return on your hard-earned money. Simply start by paying in a minimum £2,000 lump sum.
Check out all the benefits of our Lump Sum ISA:
5.3%* – Annual growth rate over the last 10 years
Earn annual bonuses as well as a final bonus when you withdraw your money (after at least three years)
Save up to £20,000 tax-free each year
Spouses or partners can also apply, so you could both earn tax-free returns on your savings
Earn an additional 1.25%
Invest £10,000 or more before 21 December 2018 and an extra 1.25% will be added to your investment (includes ISA transfers, min £2,000). And if you want to invest more than the ISA limit you can also invest in our With-Profit Bond which has no upper limit.
This offer is now closed
You should read the Key Information Document carefully before application because it contains important details about the product.
*Average annual growth achieved by our Lump Sum ISA, invested 10 years ago, as at 1 January 2018. Past performance is not a guide to future returns.
Promotion Terms and Conditions
This promotion is open to serving, retired and ex-members of the police service and their eligible family members (see 'Eligibility')
To qualify for the extra 1.25% a minimum lump sum of (or lump sums totalling) £10,000 per person must be invested in our ISA or With Profit Bond (the total does NOT include regular contributions to our ISA, but it CAN include money transferred from an ISA with another provider)
Transfers from other ISA providers of £2,000 or more will qualify for the extra 1.25% regardless of any other money invested
ISA and With Profit Bond applications and monies must be received by the 21 December 2018
A valid promotion code must be included on each application form (electronic or paper) or quoted over the phone
The Sum Assured on each qualifying ISA or With Profit Bond will be 101.25% of the amount invested (normally 100%)
The value of each qualifying ISA or With Profit Bond on encashment (or death) will be 1.25% higher than it would otherwise have been
Only one 1.25% offer can apply per transaction
"Rollovers" which have already had an extra 1% applied are not eligible for this promotion
This promotion cannot be used in conjunction with any other Metfriendly promotion