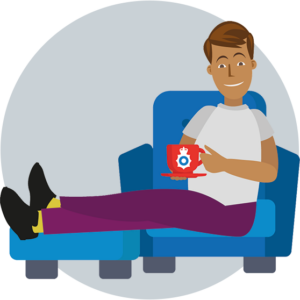 Make your savings one less thing to worry about and get a £20 Amazon.co.uk Gift Card into the bargain!**

Start saving in Metfriendly's Monthly Savings ISA and get a guaranteed annual bonus of 2.5%* until April 2020.
Benefits include: 
Guaranteed bonus of 2.5%* pa until 5 April 2020
Attractive subsequent annual bonus rates
Lump sums can be added at any time (minimum £300)
Money invested for at least two full tax years can be withdrawn without charge
At the end of the two-year guaranteed period savings can be switched to a Metfriendly Lump Sum ISA for even higher growth potential
Apply before 31 May 2018 and we'll send you a £20 Amazon.co.uk Gift Card!**
This promotion has ended – please see our promotions page for our current promotions
Promotion Terms and Conditions
This promotion is open to serving, retired and ex-members of the police service and their eligible family members (see 'Eligibility')

Applicants must not have contributed to a Monthly Savings ISA within the last 12 months

Applications must be received by 31 May 2018 with a policy start date no later than 6 July 2018

A valid promotion code must be included on the application form (electronic or paper) or quoted over the phone

Where available premiums must be paid by salary deduction

There is no cash alternative

This promotion cannot be used in conjunction with any other Metfriendly promotion

The Amazon.co.uk Gift Card claim code will only be sent electronically to the email address provided

Maximum one £20 Amazon.co.uk Gift Card per person

The Amazon.co.uk Gift Card claim code we send you is required to receive the £20 Amazon.co.uk Gift Card

Metfriendly will send you your £20 Amazon.co.uk Gift Card claim code via email after you have paid your first two months' premiums

Please allow 28 days for delivery
* For amounts invested in 2018/19 tax year. A new guaranteed rate for amounts invested in 2019/20 tax year will be set in April 2019.
**Amazon.co.uk is not a sponsor of this promotion. Amazon.co.uk Gift Cards ("GCs") may be redeemed on the Amazon.co.uk website towards the purchase of eligible products available on www.amazon.co.uk. GCs cannot be reloaded, resold, transferred for value, redeemed for cash or applied to any other account. Amazon.co.uk is not responsible if a GC is lost, stolen, destroyed or used without permission. See www.amazon.co.uk/gc-legal for complete terms and conditions. GCs are issued by Amazon EU S.à r.l. All Amazon ®, ™ & © are IP of Amazon.com, Inc. or its affiliates.