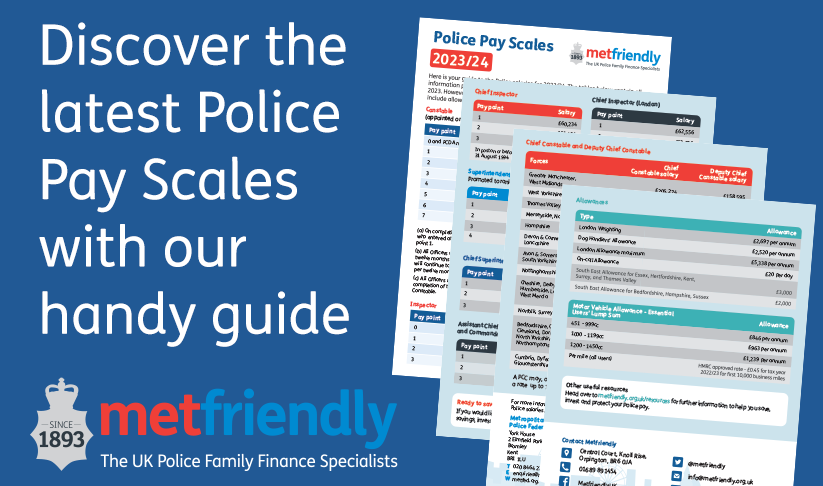 It may not be the main reason you joined the Police Service, but it's still an issue close to many people's hearts. So we've created a dedicated page to help you understand some of the issues involving Police remuneration.
2023/24 Police Pay
Read the latest article: Police Officers to receive 7% pay rise
The 2023/24 Police Pay Scales guide is available to download.
Want to know what Police Officers get paid in London and other parts of the country? Take a look at our comprehensive guide which lists the most up to date salaries and bonuses by rank and paypoint.
Download the 2023/24 Police Pay Scales guide
For more information on UK Police salaries please contact:
Metropolitan Police Federation
York House, 2 Elmfield Park, Bromley, Kent, BR1 1LU
For National police enquiries please contact:
The Police Federation of England and Wales
Federation House, Highbury Drive, Leatherhead, Surrey, KT22 7UY
t: 01372 352000
The Police Superintendents' Association
67a Reading Road, Pangbourne, Berkshire, RG8 7JD