We provide financial services for serving and retired officers and staff of principally (but not exclusively) the Metropolitan and City of London Police Services.
More specifically our membership is open to:
Serving, former or retired Police Officers
Serving, former or retired Police Staff
PCSOs
Special Constables and Met Volunteers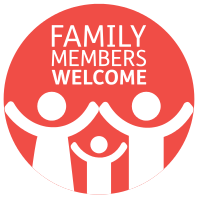 Immediate family members of all the above groups, as well as their partners, are also eligible to join the Society.
Children's saving plans can be taken out for extended family members including:
Grandchildren
Step Children
Nephews/Nieces
Holders of the Children's Saving Plan are members in their own right and will be eligible to take out other savings and protection products when they reach age 18.
Unfortunately you are not eligible to join Metfriendly if you live outside the UK (and we cannot offer you new plans if you are already a member) unless you are on a secondment or career break and where the UK is your primary residence. ISAs are only open to UK resident taxpayers.