Traditionally our Members have come from the London Police services, however our financial plans are also available to members of all UK Police services and their families.
More specifically our membership is open to:
Serving, former or retired Police Officers
Serving, former or retired Police Staff
Serving, former or retired PCSOs
Special Constables and Volunteers
Police contractors*
National Crime Agency Officers
Employees of Police Sports Clubs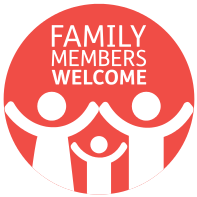 Immediate family members of all the above groups, as well as their partners, are also eligible to join the Society. Other eligible family members include:
Grandchildren and great-grandchildren
Step children, step grandchildren and step great-grandchildren
Nephews and nieces
Aunts and uncles
In-laws (limited to parents-in-law, brother/sister-in-law and son/daughter-in-law) 
Unfortunately you are not eligible to join Metfriendly if you live outside the UK (and we cannot offer you new plans if you are already a Member) unless you are on a secondment or career break and where the UK is your primary residence. ISAs are only open to UK resident taxpayers.
*An eligible contractor is someone who has a contract of 12 months or longer, is based on police premises and who possesses a contractor ID number. Anyone applying via a Field Officer need only show their pass to evidence this, however those applying online or by post will need to send in a photocopy or scan of it.