And no-one understands that better than us. We are financial experts dedicated to providing effective, great-value products and services to members of the Police Service.
We totally support the Police and have been doing so for quite some time. Volunteers formed the Metropolitan Police Provident Association in 1893 mainly to help widows of colleagues, and retiring Officers.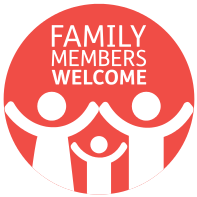 In 1948 this became the Metropolitan Police Friendly Society. Since then we've been offering unique Police-friendly financial products and services to serving and retired Police Officers, Police Staff and their families. Today we have grown to be a multi-million pound organisation – but we STILL have our members interests at the heart of everything we do.
Our mission: To be a commercially strong and modern mutual society that has the financial security of the Police Family at its heart.
Our friendly, expert team comprises experienced financial services professionals including actuaries and underwriters. But it's our close relationship with the Police Service that helps us to provide a comprehensive range of savings, investments and protection products tailored to meet your needs.
We know the ins and outs of the Police pay system, pension scheme and political landscape. And we understand the risks you face and the worries your family deal with on a daily basis.
That's why we are the best choice for people who work in the Police Service. People like you.
Our dedication to you
As a mutual friendly society we are owned by our Members, so everything we do has your best interests at the very heart. We have no shareholders to satisfy so we ensure that our profits are invested to benefit our Members. Our staff are not paid commission, so you won't get the hard sell from us – our priority is to provide products designed to improve your financial security.
Anyone who takes out a plan with us automatically becomes a member of the Metropolitan Police Friendly Society. There is no joining cost or ongoing membership fee.
Better protection
Our policies are protected by the Financial Service Compensation Scheme (FSCS) for Long-term Insurance products. This means that there is no upper limit on the amount protected (100% protection), unlike the FSCS Deposit and Investment schemes which are limited to £85,000 per person.