NARPO Members Special Offer
A special offer for NARPO members throughout August 2022
Metfriendly has savings solutions to help you take full advantage of your ISA entitlements.
To help your money go a bit further, we're exclusively offering NARPO members an additional 1% promotional bonus* on investments and transfers of £10,000 and above into a Metfriendly Lump Sum ISA between 1st August and 31st August 2022.
If you've already used up your £20,000 ISA allowance for the 2022/23 tax year, this offer also applies when you invest £10,000 or more in a Metfriendly With-Profit Bond.
Please call us on 01689 891454 if you would like us to help you with your application, or simply click through on the options below to get started.
*Terms and conditions apply.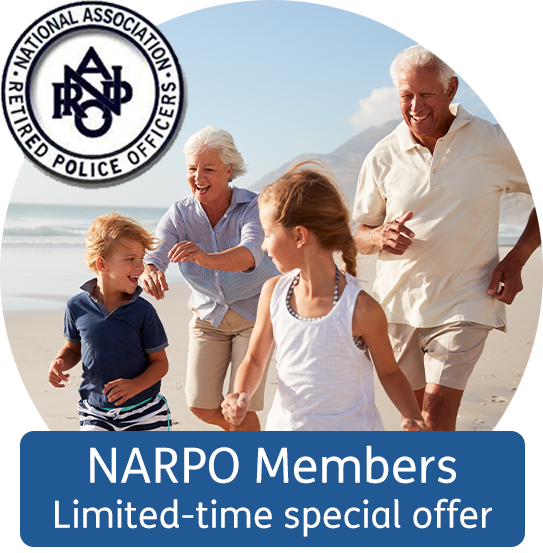 Need help making financial choices?
When you retire from the Police Service, it's important to make wise financial choices and decide how you're going to support yourself and other members of your family in the future.
Join us for a FREE, no-obligation webinar to learn more about opportunities for you and your family, to help you make the most of your money.
We'll tell you about Metfriendly savings plans, including ISAs, Children's Savings Plans and how 18-39 year olds can get £30,000 of free money from the Government with a Lifetime ISA. There'll also be time to ask us questions and get answers. 
Family Finances webinar aimed at NARPO members aged up to 60
Family Finances webinar aimed at NARPO members over the age of 60