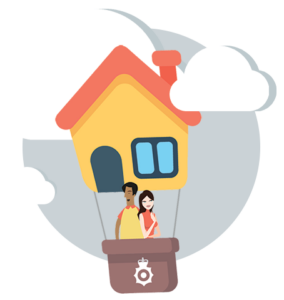 If you're aged 18-39, the Metfriendly Lifetime ISA is way to help you save for your first home or supplement your retirement nest egg. You can save up to £4,000 per year and whatever you save, the government will add a massive 25% on top.
Martin Lewis from Money Saving Expert described the Lifetime ISA as "a no-brainer for first-time buyers".
Watch Martin Lewis talk about Lifetime ISAs on ITV's This Morning.
Lifetime ISA benefits and features

Receive a free government bonus up to £1,000 a year
Make contributions up to the age of 50
No income or capital gains tax payable on the investment growth
Get an additional guaranteed annual bonus from Metfriendly (2.5% until April 2019 for amounts invested in 2018/19 tax year). After that, annual bonuses are as per our Lump Sum ISA
Receive a possible final bonus after you invest for a further 3 complete tax years
Transfer money in from other ISAs
Get a £50 John Lewis voucher
Invest in our Lifetime ISA before 31 December 2018 and we'll give you a £50 John Lewis voucher.
Just quote this promo code: UKLF
You should read the Key Information Document carefully before application because it contains important details about the product.
Promotion Terms and Conditions
This promotion is open to serving, retired and ex-members of the police service and their eligible family members between the ages of 18 and 39 (see 'Eligibility')
Applications must be received by the 31 December 2018 with a policy start of no later than the 6 February 2019
There is no cash alternative
This promotion cannot be used in conjunction with any other Metfriendly promotion
A valid promotion code must be included on the application form (electronic or paper) or quoted over the phone
The John Lewis Gift Card claim URL will only be sent electronically to the email address provided
Maximum one £50 John Lewis Gift Card per person
Metfriendly will send your £50 John Lewis Gift Card claim URL via email after you have paid your first two months' premiums or two months after you deposited at least £1,200
Please allow 28 days for delivery